Veteran journalist chosen for BCSC diversity leader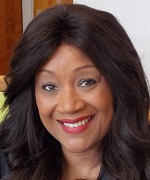 Bartholomew Consolidated Schools have a new multi-cultural coordinator. Kimberly Easton was approved by the school board Monday night.
Easton is a Columbus native who had a more than 20-year- career in TV journalism. That included stints as a reporter or anchor in Virginia, Michigan, California, Pennsylvania and Illinois. She moved back to the area about four years ago, after her mother became terminally ill,  and started a consulting firm. The BCSC position is the first time she has been out of journalism, or consulting about journalism.
She said that she decided to seek the BCSC position as a way to reconnect to the community where she grew up and to give back.
As an African-American student in Bartholomew Consolidated Schools, Easton said she always felt safe.
She said BCSC educators helped her to navigate the cultural differences of different groups in the community and to gain a sense of purpose.
She said her goal in the BCSC position is to make sure that we see and embrace the variety of cultures represented in the school system today.
Easton said that her daughter and grandson have also recently relocated to Columbus and she expects that this will be her final career move.
Easton has received recognition from the National Association of Professional Women, the Press Club of Western Pennsylvania, Pennsylvania Associated Press Broadcasters Award and the Michigan Association of Broadcasters. She is a long-time member of the National Association of Black Journalists.
She hold a bachelors degree from Liberty University and a masters degree from Regents University according to her LInkedIN page.
The multi-cultural coordinator position was previously held by Tony McClendon. McClendon died in February and the position has been vacant since then while school officials looked for the right candidate, said superintendent Dr. Jim Roberts.