Get Ready to BID on Great Offers!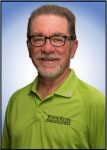 Listen to John Foster, AM Morning Host, for great offers from our partners and bid on food certificates, entertainment admissions, services, products, and much more.
The Radio Auction is on the first Saturday of every month at 8:00am, live on 1010 WCSI, 98.1 FM, on-line, on mobile and on Alexa.
The next auction will take place on Saturday, December 2nd.
Auction Rules
All callers need to have a bidder number.
If you don't already have a bidder number, here's what you need to do: Use the first letter of your last name and the last 4 digits of your phone number. For example: If your last name is Foster, and your phone number is 123-4567, then your bidder number is F-4567
We take only 1 bid per phone call, but you may call again.
Bidders may not purchase more than 2 certificates per each different item offered.
To claim your Radio Auction items:
Items will be available for pick up and payment at our offices 3212 Washington Street (corner of Washington and U.S. 31), Columbus from 8:00 AM – 5:00 PM, Monday – Friday.
Items should be picked up the week following the auction. If not picked up and paid for by Friday, the items will be released for purchase by others.
The Radio Auction Hot Line Number is: 812-376-1010.