Laura Ingraham
Weekdays 9 to Noon
Laura Ingraham is the most listened-to woman in political talk radio in the United States. "The Laura Ingraham Show" is heard on hundreds of stations nationwide and has been addicting legions of listeners since its launch in 2001. Always smart and entertaining, Laura is a regular Fox News contributor and the principal substitute host on The O'Reilly Factor. She is a #1 New York Times bestselling author.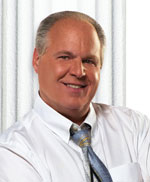 Rush Limbaugh
Weekdays Noon to 3 PM
Regardless of your political affiliation, Rush continues to entertain and inform. Many say either you love him or you hate him, but one thing is for sure, listeners have made the Rush Limbaugh Show the number 1 talk show in America.
Official Website
Dave Ramsey
Weekdays 3 to 6 PM
Five days a week, Dave talks callers through their financial questions and concerns offering support to the hurting and guidance to the financially uncertain. For nearly 20 years, "The Dave Ramsey Show" has built a following across the country, encouraging listeners to reach the point to call and scream "Freedom!" on the air as they paid off their last bill. "The Dave Ramsey Show" is now heard on more than 450 radio stations across the country by 4.5 million listeners weekly.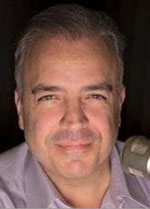 Joe Pags
Weekdays 6 to 9 PM
He's appeared on many cable news channels taking on all topics and political opponents. For a time, you could catch him on Fox News Channel, MSNBC, CNN, HLN, CNBC and more almost every day. Pags is a member of Talkers Magazine's "Heavy Hundred," and his show was recently named to the NewsMax list of the most influential local talk shows in the country.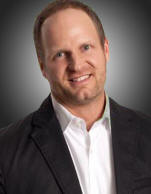 Dr. Asa Andrews
Weekdays 9 to 10 PM
The Dr. Asa Andrews Radio show is the fastest growing health-related talk show in the country with over 2 million listeners every week. Dr. Asa has a practical, common sense approach for everyone, regardless of his or her health and lifestyle goals. What started with a bedside manner to provide hope and encourage others still remains the same today.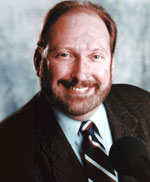 Jim Bohannon
Weekdays 10 to Midnight
The Jim Bohannon Show, "radio's most entertaining late-night news talk show" offers listeners honesty and humor by providing a unique mix of topical issues and entertainment, featuring newsworthy guests and listener call-ins. His shows combine breaking news, entertaining features, and informative reports on issues that hit close to home. If it's a story you care about Bohannon will have all the details and background.