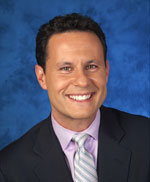 Brian Kilmeade
Weekdays 9 to Noon
One of Fox News Channel's most recognizable personalities, Brian Kilmeade, co-host of the popular Fox & Friends Morning show, delivers a unique brand of radio to WCSI. Brian engages listeners with a wide-range of topics and issues, from the major political stories of the day, to culture, sports, movies, music and more…bringing them right into the true "newsroom of Life."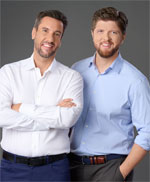 Clay Travis & Buck Sexton
Weekdays Noon to 3 PM
Beginning May 15:  Clay Travis and Buck Sexton are hosts of The Clay Travis & Buck Sexton Show, a three-hour talk radio program available on hundreds of radio stations nationwide. The duo broadcasts Monday through Friday from 12 p.m. to 3 p.m. ET.
Each day on the program, Travis and Sexton tackle the biggest stories in news, politics and current events with intelligence and humor. Together, they guide listeners through the latest headlines and hot topics with fun and entertaining conversations and opinions.
Dave Ramsey
Weekdays 3 to 6 PM
Five days a week, Dave talks callers through their financial questions and concerns offering support to the hurting and guidance to the financially uncertain. For nearly 20 years, "The Dave Ramsey Show" has built a following across the country, encouraging listeners to reach the point to call and scream "Freedom!" on the air as they paid off their last bill. "The Dave Ramsey Show" is now heard on more than 450 radio stations across the country by 4.5 million listeners weekly.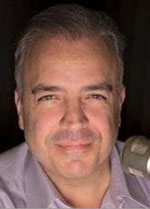 Joe Pags
Weekdays 6 to 9 PM
He's appeared on many cable news channels taking on all topics and political opponents. For a time, you could catch him on Fox News Channel, MSNBC, CNN, HLN, CNBC and more almost every day. Pags is a member of Talkers Magazine's "Heavy Hundred," and his show was recently named to the NewsMax list of the most influential local talk shows in the country.
Bill O'Reilly
Weekdays 9 to 10 PM
Trailblazing journalist and bestselling author Bill O'Reilly's one-hour weeknight program, "No Spin News" is now available on 1010WCSI. This brings a full hour of O'Reilly's fair, smart, fact-based analysis every weeknight, featuring his exclusive commentary, news, and notes on what is happening in the world.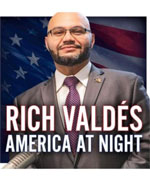 Rich Valdes
Monday-Friday 10 PM to Midnight
It's new talk for a new generation, introducing Rich Valdés America at Night! Rich brings late night radio alive with the perfect blend of news, entertainment, interesting interviews, pop culture and insight.