U.S. Attorney chosen to head up high-tech committee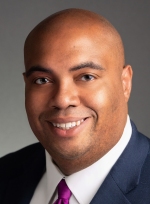 The U.S. Attorney for the Southern District of Indiana has been chosen to head up a committee looking at issues surrounding law enforcement and high technology. Zachary A. Myers will be chair of the Cyber and Intellectual Property Subcommittee for the Attorney General's Advisory Committee.
The advisory committee and its subcommittees represent the views of federal prosecutors across the country and advise the Attorney General on matters of policy, procedure, and management affecting U.S. Attorneys' Offices.
Prior to being appointed to the Indiana role, Myers worked as a federal prosecutor focused on technology-facilitated crime, including serving as Cybercrime Counsel, Computer Hacking and Intellectual Property prosecutor, and National Security Cyber Specialist.
Myers said the country faces unprecedented threats from cybercriminals, citing ransomware, breaches of sensitive data, transnational fraud schemes, and technology-facilitated exploitation of children.