Two arrested after deputies find drugs during traffic stop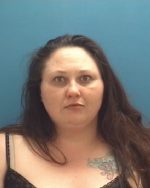 A Saturday evening traffic stop led to the arrest of two people on drug-related charges, according to police reports.
Bartholomew County deputies are reporting that a vehicle was pulled over in the 9000 block of Friendship Drive at about 11:07 Saturday night. The deputy noticed a digital scale with a white residue inside the vehicle. County police dog Diesel also alerted to the odor of narcotics in the vehicle.
A search revealed marijuana, a syringe and prescription medicine that didn't belong to either of the people in the vehicle. Deputies reached out to the medicine's owner who did not know it had been taken. Police also noticed that the vehicle's license renewal sticker did not match the plate, and the person who owned that missing sticker also was unaware it had been taken.
The driver, 32-year-old Tori Adams of Elizabethtown told deputies that she was carrying methamphetamine and drug paraphernalia. She is facing preliminary charges of theft or receiving stolen property, possession of drugs including methamphetamine and marijuana, as well as possessing drug paraphernalia and syringes, and driving while suspended.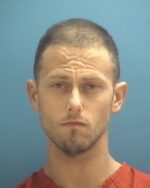 A passenger 38-year-old James Perkins of Elizabethtown was wanted on two outstanding warrants from another county.