Tuesday workshop to aid businesses in hiring recovering addicts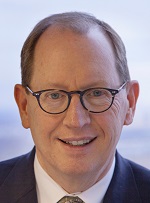 Employers will have a chance to learn more about hiring workers who are recovering from substance abuse disorders at a session Tuesday at the Columbus Learning Center.
Doug Leonard, executive director for the Alliance for Substance Abuse Progress in Bartholomew County,  explains the the Indiana Workforce Recovery session is aimed at employers and human resources staff interested in hiring those in recovery
Leonard said that the seminar will offer several views of programs that are working.
The seminar will include legal guidance from an employer's perspective and discussion with local leaders on the treatment and recovery efforts An optional segment on administering Naloxone in an overdose emergency is also included.
Indiana Workforce Recovery was created two years ago by the state to prepare Hoosier employers to deal with public health crises that impact the Indiana workforce. The local visit is being organized by ASAP and the Columbus Area Chamber of Commerce.
Tuesday's session will be from 8:30 to 2:30 at the Columbus Learning Center. The event is free, but you are asked to register. You can find a registration link on the chamber's website at columbusareachamber.com.