Survey released to find Bartholomew County broadband need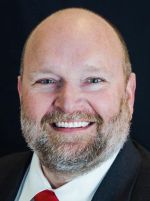 Bartholomew County officials want to get your thoughts on the availability of broadband internet in the rural areas of the county.
Tony London, incoming county commissioner and head of the county's new broadband initiative, said he has been working with Purdue University and others to develop the study.
Speaking at the Bartholomew County Commissioners meeting earlier this week, London said:
London said he is working with Purdue's Dr. Roberto Gallardo, who literally wrote the book on broadband internet in rural Indiana.
The initiative will help identify underserved areas of the community and work to attract service providers to offer expanded service and higher speed in those areas.