Report: Inmate's family suing Jackson County for $30 million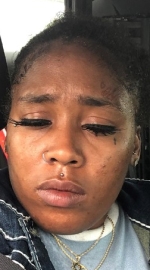 The family of an inmate who died this summer while in the custody of the Jackson County Jail is suing authorities for $30 million dollars according to the Seymour newspaper.
The Seymour Tribune is reporting that the family of Ta'Neasha Chappell filed the lawsuit Friday in the U.S. District Court for the Southern District of Indiana. The complaint alleges that the sheriff, jail commander and jailers were indifferent to getting the 23-year-old Louisville, Kentucky woman medical treatment after she fell ill on July 15th in the jail, according to the newspaper report.
She was taken to Schneck Medical Center on the afternoon of July 16th, where she died later that evening.
Chappell was being held at the jail on various charges after an incident in May, where she was accused of theft from the Edinburgh Premium Outlet Mall, then fleeing from police at speeds of up to 100 mph through Bartholomew, Jackson, Scott and Clark counties, before crashing into the rear of a truck near Clarksville.