Jennings man accused of running from car crash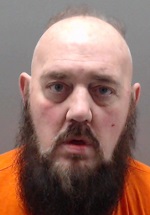 Jennings County deputies arrested a man early this morning who ran away from a car crash.
Deputies were called to the single-vehicle crash at about 2:53 a.m. Tuesday morning on County Road 940W. A witness said a man ran from the area before deputies arrived. Deputies and their police dog Vampir discovered 57-year-old Daniel R. Dickmeyer of North Vernon hiding in the woods. He was wanted on an outstanding Bartholomew County warrant.
He was first taken to St. Vincent Jennings Hospital ER to be treated for minor injuries, then arrested on new charges of resisting law enforcement and public intoxication.