Former police chief wins open shot at Superior Court bench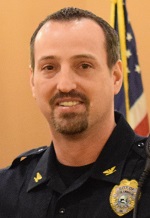 Former Columbus police chief Jon Rohde has won the Republican nomination for Superior Court Judge with almost 32 percent of the vote.
He defeated fellow Republicans Scott Andrews with 28 percent of the vote, Dom Glover with 21 percent and Joe Meek with 18 percent.
No Democrats have filed to run for judge in the November election.