Former CRH boss takes over ASAP non-profit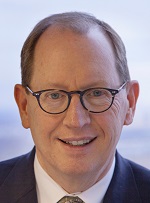 The Alliance for Substance Abuse Progress in Bartholomew County has a new executive director.
Former Columbus Regional Hospital President and CEO Doug Leonard will take on the role next month. Leonard served as the head of the hospital for 10 years and then spent another 10 years as president of the Indiana Hospital Association.
ASAP's original leader, Jeff Jones, will continue on in an advisory role during the transition.
Since originally being formed by the hospital, city of Columbus and Bartholomew County just over two years ago to look into solutions to the opiate addiction crisis, ASAP has morphed into a non-profit group that will operate the Hub — a resource center that will provide a one-stop shop for those who need help navigating the programs and agencies addressing the crisis.
The Hub is expected to open in August in the United Way building on 13th Street.