Coronavirus roundup for March 26th: State updates; Sheriff urges distancing; Scam warnings
State adds 150+ COVID-19 cases statewide
The Indiana State Department of Health is reporting 645 positive COVID-19 test results this morning and 17 deaths from the disease across the state. So far there have been 4,651 tests complete for the disease by the health department.
Bartholomew County has six reported cases, Decatur County has 13. Four are reported in Jennings County, two in Shelby County, two in Jackson County and one in Brown County. Johnson County has 36 confirmed cases.
Marion County leads the state with 293 confirmed cases.
Sheriff urges you to maintain social distancing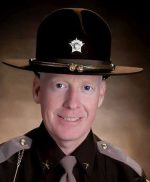 From Bartholomew County Sheriff Matt Myers
It has only been 3 days since Governor Holcombs directive to Stay Home if possible. I believe most in Bartholomew County are sheltered in place; however, the sun is shining today, the weather is warm and some people will be tempted to resume normal activities.
Please dont do it. Leave only when it is absolutely necessary for essential jobs or essential supplies. The only way we are going to defeat this virus and stop its spread is to stay at home and to practice social distancing. It is working in other areas and it will work here if we all do our part.
I want to thank our medical professionals, our first responders and all who are taking this threat seriously and staying home.
I dont know how long this will last but the sooner we stop the spread, the sooner we can return to a somewhat normal life.
Enjoy the sunshine — just do it from home.
State insurance department warns of scam attempts
The Indiana Department of Insurance is alerting Hoosiers to be aware of scammers during the COVID-19 pandemic.
A warning was issued by the U.S. Department of Health and Human Services Office of Inspector General regarding scams by fraudsters who are offering COVID-19 tests to Medicare beneficiaries in exchange for personal details, including Medicare information.
These services are unapproved and illegitimate.
Fraudsters are targeting beneficiaries in a number of ways, including telemarketing calls, social media platforms, and door-to-door visits. They are using the coronavirus pandemic to benefit themselves, and beneficiaries face potential harm. The personal information collected can be used to fraudulently bill Federal health care programs and commit medical identity theft. If Medicare or Medicaid denies the claim for an unapproved test, the beneficiary could be responsible for the cost.
Protect Yourself
Beneficiaries should be cautious of unsolicited requests for their Medicare or Medicaid numbers.
Be suspicious of any unexpected calls or visitors offering COVID-19 tests or supplies. If your personal information is compromised, it may be used in other fraud schemes.
Ignore offers or advertisements for COVID-19 testing or treatments on social media sites.
A physician or other trusted healthcare provider should assess your condition and approve any requests for COVID-19 testing.
If you suspect COVID-19 fraud, contact National Center for Disaster Fraud Hotline (866) 720-5721 or [email protected]
Contact SHIP with Your Medicare Questions
The State Health Insurance Assistance Program (SHIP) is a free and impartial counseling program for people with Medicare. SHIP is provided by the Indiana Department of Insurance. All of SHIPs services are free and are not affiliated with any insurance company or agency. SHIP counselors have completed intensive training to offer you objective assistance in complete confidence. To contact a counselor, call 1-800-452-4800. For the TDD line for the hearing impaired, call 866-846-0139.