Columbus officer retires ahead of suspension hearing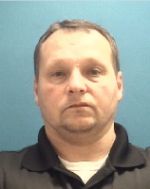 One of the Columbus police officers arrested last month on charges including ghost employment, has now retired.
The Columbus Police Department reports that Dan Meister retired effective Sunday. Columbus Police Chief Michael Richardson was planning to ask the Columbus Board of Public Works and Safety this week to suspend Meister without pay.
Meister and officer Ron May were arrested in February on charges of official misconduct, ghost employment and theft. They are accused of working hours at Columbus Regional Hospital at the same time they were on duty at the Columbus Police Department.
The police department reports that Meister has been working in a non law-enforcement capacity in the police department since the start of the investigation in 2018.