Columbus cosmetics company turns to creation of hand sanitizer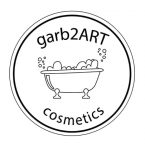 A Columbus-based cosmetics company best known for lip gloss, soaps and bath bombs is turning its production over to the creation of a hotly in demand item these days — hand sanitizer.
Dawn Andrews, owner of Garb2Art explains that the the company sales reps working in New York and California first saw the need.
One of the hardest parts has been acquiring the components including alcohol
Andrews said that the Central Avenue plant is now producing up to 15,000 bottles of hand sanitizer a day.
Andrews said she has been hiring local people who have lost their jobs, especially those in the restaurant business, to ramp up the production. She said she normally has four to five employees, including one working from home applying labels.