Ax-wielding man arrested in downtown Columbus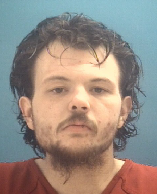 A Columbus man is being accused of swinging an ax at a person.
Columbus police were called the 2200 block of Indiana Avenue at about 12:10 Wednesday afternoon after reports a man threatening a victim with an ax and swinging the weapon. Officers located 23-year-old Cody J. Spencer and he was taken into custody.
Spencer was taken to Columbus Regional Hospital to be checked out before being taken to the Bartholomew County Jail on a preliminary charge of intimidation with a deadly weapon.
No injuries were reported.