Statehouse District 69 candidates seek to represent local counties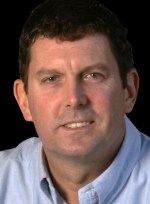 Voters in Jackson, Jennings, Jefferson and southern Bartholomew County will be voting for Indiana House District 69. Republican incumbent Rep. Jim Lucas of Seymour is facing Democrat Steve Schoettmer of Elizabethtown.
Lucas, 54, is a Seymour business owner.  He has been married to his wife, Lynn, for 24 years and they have three children. He joined the U.S. Marine Corps, right after high school. He has held the House seat for six years and before that was on Seymour City Council for five and a half years. He is is a life member of National Rifle Association, the Gun Owners of American, the Indiana State Rifle and Pistol Association, the Second Amendment Foundation, the American Legion and is an elder at Emmanuel Lutheran Church in Seymour.
Schoettmer, 63, retired from the U.S. Postal Service. He is single and his long-time girlfriend died last year after a long illness. He was an officer in the American Postal Workers Union for 35 years, where he served as president of the Columbus union local and a district agent for southern Indiana and state president and a national arbitration advocate.
We asked the candidates about the state's role in education funding
Lucas said he supports school vouchers.
Schoettmer says funding per classroom and per pupil has dropped in recent years.
We asked the candidates about the state's role in abortion policy.
Schoettmer says that the state spends millions defending laws that are unconstitutional.
Lucas says he believes we should wait to see what happens in the courts.
We asked the candidates about the state keeping low-level convicted felons in county jails.
Lucas says that he is following new legislation to help local sheriffs.
Schoettmer says that we incarcerate more people than Russia and China combined.
Election Day is Nov. 6th.