Columbus Police searching for missing elderly woman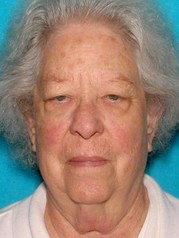 The Columbus Police Department is attempting to locate a missing elderly woman suffering from Alzheimer. Authorities are searching for 88-year-old Nancy Ann Wagner. She is a white female who wears glasses and stands 5'5″ tall and weighs 200 pounds.
Wagner was last scene around 9 a.m. Wednesday morning (7/31/19) driving a red Chevy Cavalier license plate PB4263, from Tulip Drive in Columbus.
If know of Wagner's whereabouts, call 9-1-1.