Three drug arrests made after resident's call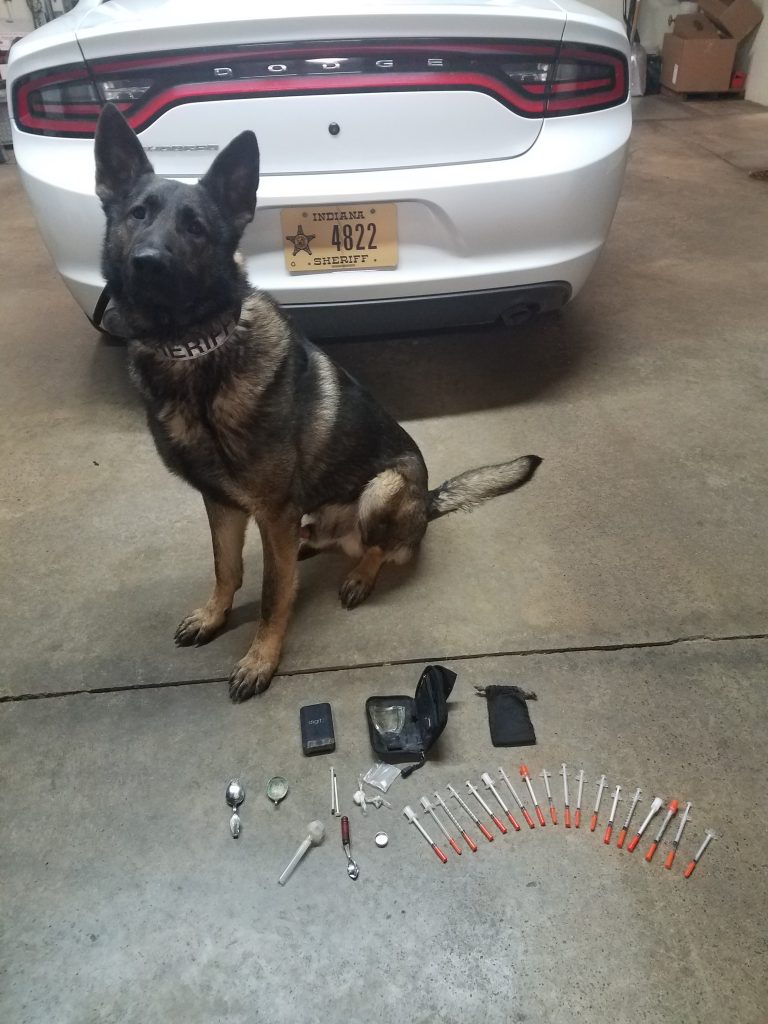 A report of a suspicious vehicle led to three arrests on drug related charges on Friday evening.
According to reports from the Bartholomew County Sheriff's Department a deputy was called at about 6:12 p.m. Friday evening to the area of County Road 700S and 100W about a car sitting across from a mobile home. When a man standing beside the car saw the patrol car, he fled into the trailer.
Deputies made several attempts at getting the names of the people at the scene and were given false information, but police dog Diesel alerted to the smell of narcotics inside the vehicle. Nearly 20 syringes were recovered as well as a spoon and other paraphernalia.
30 year old Nathan Shepherd of Columbus was arrested and is facing preliminary charges of false informing and possession of methamphetamine and syringes, as well as an outstanding Bartholomew County warrant. 25-year old Emily Unsworth is also accused of false informing and possession of drug paraphernalia.
33-year-old Justin Sebastian was arrested on preliminary charges of possession of heroin and drug paraphernalia.