Greenwood man arrested driving stolen vehicle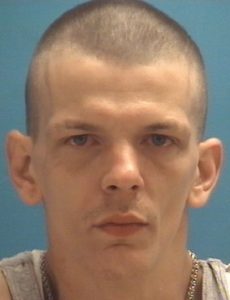 A Johnson County man was arrested driving a stolen vehicle in Columbus. At approximately 1:49 a.m. Friday, deputies stopped a vehicle driven by Dakota Levi Ebright, 28, of Greenwood. Authorities say that Ebright was found to have a suspended license and was driving a pickup truck reported stolen out of Indianapolis. As Ebright was being taken into custody, deputies reported finding a syringe under the driver's seat.
Ebright was arrested on preliminary charges of:
Theft – Receiving Stolen Property
Possession Legend Drug Injection Device
Driving While Suspended – Prior
Ebright remains in the Bartholomew County Jail on $70,000 bond.